AB3547 Front End Loader and Skip lid
Top hinged FEL lid normally used in pairs. Also used on symmetrical skips.
L: 1186mm x W:898mm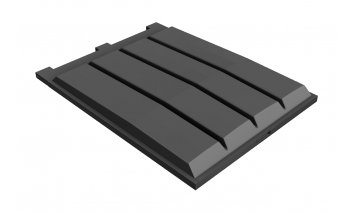 Nestable design for cost-effective freight.
Moulded-in handle facilitates opening and closing.
3 hinge lugs for optimal strength.
4 ribs for maximum strength.
Prop sockets are located at the rear of the lid. This is where the lid should be propped open.
Technical drawing: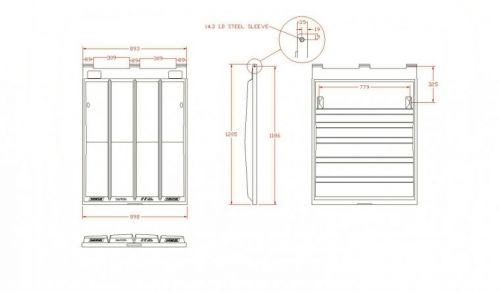 If we don't have the exact product you want, please call
+44 (0)1246 853 696
to discuss. We're here to help!