MA4937DM-REC 1100 Litre Lid-in-Lid
With watertight self-closing plastic flap.
L: 929mm x W:1245mm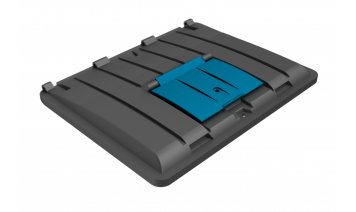 To fit Taylor, Sellers & Spider 1100 litre containers.
Watertight as flap is self-closing.
User-friendly. The flap is light and easy to lift.
Black base lid with coloured flap reduces costs.
Stackable for cost-effective freight.
Flap can be locked independently for additional security.
Flap can readily be interchanged if application alters.
Base lid can be produced in recycled material.
Equipped to accept patented CCE lock for security.
Integral front handles for ease of opening.
Also available:
with brushes for recycling glass
standard lid (MA4937DM)
lid-in-lid with round Ø 56cm flap (MM4937RM)
Technical drawing: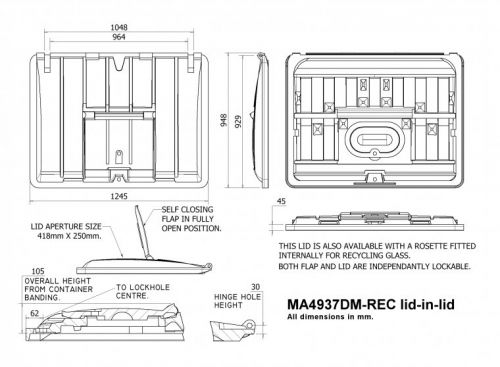 If we don't have the exact product you want, please call
+44 (0)1246 853 696
to discuss. We're here to help!