MG1100 Trade Waste Container lid
To fit European 1100 litre Trade Waste Containers. Also used on Mini-Skips.
L: 986mm x W:1231mm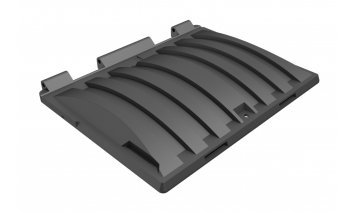 Can be personalised with a custom name plate.
High dome resists sagging in temperatures up to 50°C.
Channel for evacuation of rainwater.
Handle slots for easy opening.
Equipped to accept patented CCE lock for security.
Deep ribbing provides exceptional strength.
3 hinge lugs designed for extra strength.
Prop sockets are located at the rear of the lid. This is where the lid should be propped open.
Also available as recycling lids (MG1100RM with open aperture, MG1100RM-FLA with rubber flap for paper and MG1100RM-BSA with brushes for bottles or cans).
Technical drawing: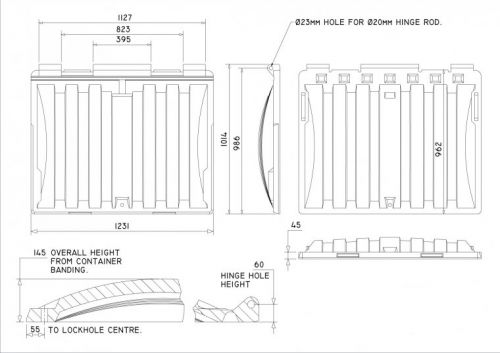 If we don't have the exact product you want, please call
+44 (0)1246 853 696
to discuss. We're here to help!