EA3850 Eurocontainer lid
To fit 2.5, 3 and 5 cubic metre Euro Container.
L: 1258mm x W:969mm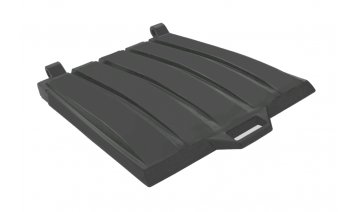 Nestable design for cost-effective freight.
Can be personalised with a custom name plate.
Large handle to facilitate opening and closing.
2 hinge lugs designed for extra strength.
Hinges are designed to interlock when lids are placed back to back.
5 ribs for optimal strength.
Slightly sloped form and sloped front edge to assist water drainage.

Technical drawing: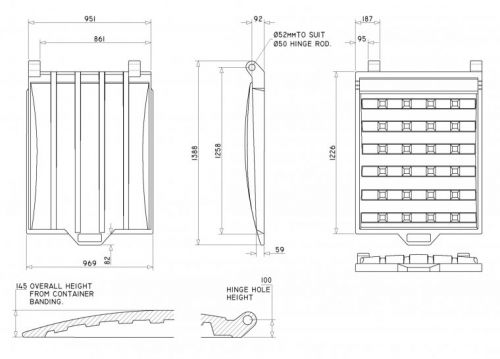 If we don't have the exact product you want, please call
+44 (0)1246 853 696
to discuss. We're here to help!